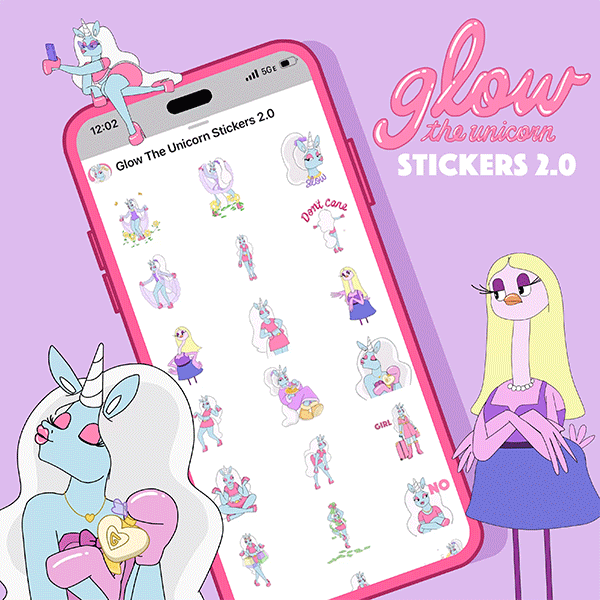 Glow Sticker App
We've launched a sticker pack for both iOS and Android! This sticker pack allows you to share Glow with friends and family to show off just how fabulous you are feeling.
The iOS app features a seamless integration into Messages, showing all 25 high-resolution animated stickers right alongside the apps you already use.
The Android app features integration with Gboard so that you can paste any of Glow's 25 stickers into any app that accepts sticker input. It also features WhatsApp integration for all Android users no matter what keyboard you use!
Click the link above to download today!
iOS app does not feature WhatsApp integration; keyboards other than Gboard are not supported on Android. WhatsApp stickers are only on Android, are not animated, and may differ in number than available for Gboard. For technical issues, please contact Apple support or Google support.
To send stickers to a contact in Android Messages, you'll need to use Gboard. If you have trouble sending stickers in Android Messages, try these steps:
Make sure you're running Gboard 6.5.3 or newer (Settings → Apps → Gboard)Make sure Google Play Services is up to date (Play Store → Updates → Update All)Make sure Gboard is enabled and set as your default keyboard (Settings -> Languages & Input)
If you still have issues, please reach out to us!