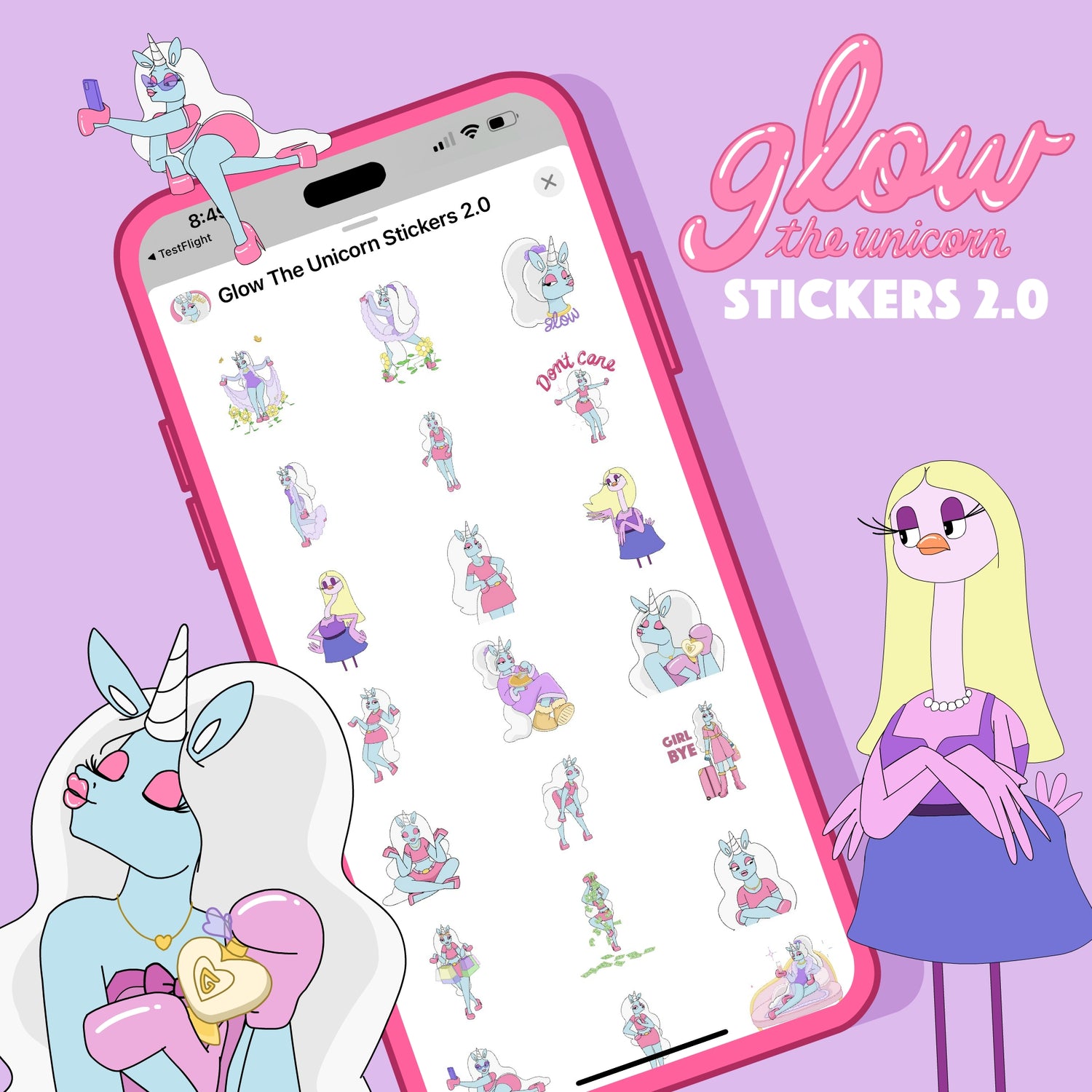 22 New Animated Stickers
Hey cuties, we just dropped a fresh set of iOS stickers in the app store to celebrate Glow's birthday. If you'd like to show your support, feel free to download and share them with your besties. These stickers are a ton of fun to use, especially if you're feeling like your favorite unicorn, Glow. Search glowtheunicorn on the app store and ya girl will pop up.
An Android version is coming soon. Thanks and enjoy!
click here
Glow's on Youtube
Glow is all about having fun and living your best unicorn life.
Stay updated in what shes up to on her official YouTube channel.
Watch more!